Happy Fall & Wishing every one a Great Thanksgiving!
I am thankful for my Lord & Saviour, my family, friends and animals.
ALPINE GOATS & GOATS MILK LYE SOAPS
BE SURE TO CHECK OUT OUR NEW LYE SOAP WEB SITE.
LYE SOAPS ARE MADE WITH ALL NATURAL INGREDIENTS
THEY MAKE YOU SOFT AS SILK
THEY MAKE GOOD GIFTS TOO.
Kayla my loyal friend these past 14 years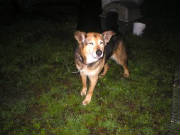 We started breeding as a hobby in 1997 . We work seriously hard to breed quality pets for your family. Every puppy receives the proper socialization, vaccinations,worming,and is fed a quality food, such as:Royal Canin,Diamond Naturals,Bil -Jac puppy, and is health checked by a certified veterinarian prior to going to their new home. We stand behind every puppy sold here. Please don`t take any pup you purchased from us to a shelter!
Thank you Sue for believing in my dogs and showing Lil Bits & Candi.
Wildcat N Lavida`s Lil Bit Of Friends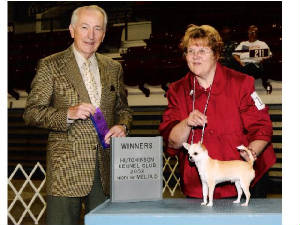 first show points
Karli my new herd dog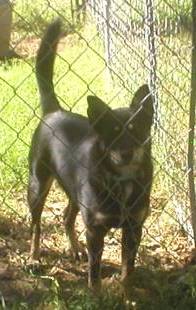 Australian Kelpie
My Little Lola Love Bug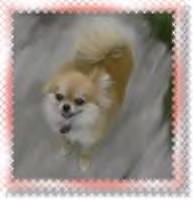 She has passed on to the Rainbow Bridge. 11-07 You will be dearly missed Love Bug!
Squirt My darling little neck warmer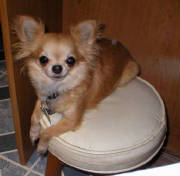 She passed away under unknown circumstances on 1-19-2008 .She will be dearly missed.
A Tribute To My Girls
I`ll see you again Someday My Sweeties!
when Jesus came, He became our scapegoat. He offered Himself up "once for all" as a sacrifice to pay for the sins of "the whole world" (1 John 2:2; Heb. 7:27). That first goat had been sacrificed as a sin offering for God's people and symbolized Jesus' sacrifice on the cross. The other goat was a representation of the completely innocent Jesus accepting and removing our sin and guilt.
None of us is without sin—but the Father laid on Jesus "the iniquity of us all" (Isa. 53:6). God sees followers of His Son as blameless—because Jesus took all the blame we deserve. — Cindy Hess Kasper
Jesus our Savior left heaven above,
Coming to earth as a Servant with love;
Laying aside all His glory, He came,
Giving His life, taking all of our blame. —Hess

Jesus takes our sin and gives us His salvation.
The Bible says:
That if thou shalt confess with thy mouth the Lord Jesus, and shalt believe in thine heart that God hath raised him from the dead, thou shalt be saved. ~Romans 10:9 ~
Jesus Christ died on the Cross and rose from the grave. He paid the penalty for our sin and bridged the gap between God and people. Will you receive Jesus today as your Lord and Savior?
Whatever you do, work at it with all your heart, as working for the Lord, not for men, since you know that you will receive an inheritance from the Lord as a reward. It is the Lord Christ you are serving.
Colossians 3:23-24
Powered by WebRing.
Powered by WebRing.
GOD BLESS AMERICA AND OUR SOLDIERS!
"My grace is sufficient for thee: for my strength is made perfect
in weakness. Most gladly therefore will I rather glory in my
infirmities, that the power of Christ may rest upon me."
God's strength is made perfect in our weakness. Therefore, we should
let our weaknesses lead us to Him so that we can receive His strength.
We know that God's grace is totally sufficient for us. We do not have
to walk in our own strength because the power of Christ rests upon us.
True greatness does not lie in being strong, but in knowing how to rely
on God's strength. We should rely on His strength throughout each day.
Our Father is perfectly strong. So when we come to the end of our
way, we can then realize that it is a wonderful opportunity to prove
His strength.
May we be ever-thankful for God's all-sufficient grace which is
continuously at work in our lives.
God Still Speaks ~ Are We Listening?
"My sheep hear my voice, and I know them, and they follow me:
And I give unto them eternal life; and they shall never perish,
neither shall any man pluck them out of my hand."
John 10:27,28
"Know that I am with you, I will protect you wherever you go."
GENESIS 28:18